Spotlight – grade 7 to 12
For the ambitious, aspiring young performer or those with a passion for the Performing Arts! Are you looking to be challenged and encouraged by highly qualified, inspirational staff, whilst surrounded by likeminded, creative students? Our masterclass program is divided equally between training and practical experience, with classes in each of the separate disciplines of dancing, singing and acting.
"Don't tell me not to fly I've simply got to"
– Funny Girl
Term 2 –  February 28 to June 27  2020 
Term 2 – REGISTRATION CLOSED
Class update – Following the advisement of the Ontario School closures of all publicly funded elementary and secondary schools for two weeks, we have at Scts made changes to 

adapt to this 

decision :
In order to reduce the spread of the virus through physical contact at SCTS, our current session will move to a virtual platform information to follow shortly. 
Our plan is to provide this option for four weeks. We will make a decision to re-open to the public after the provincial government instructs the community on the next steps. 
How our online classes will work:
Starting April 1st, you will receive one of two options:
1. An email from the school with the link to view your online class the morning of your scheduled class. 
Or
2. An email from your instructor inviting you to a "meeting" which will be a live class with your instructor
Make sure that you/your student finds a space at home that is free of obstacles, as well as a safe surface
If you decide not to participate in our online class option or if your family is participating in a quarantine, we are unable to provide a refund for missed classes. Instead of a refund, we will be crediting your acct for the missed classes, these credits can be used towards future classes and camps.

 

 
What to expect 
Core classes – Practical classes in drama, dance and singing.                                                                                                                 Audition technique and practice
Music classes developing ensemble singing and music theory skills
Acting classes that explore approaches to text and character
Dance Classes cover the basics of ballet, broadway jazz, theatre dance through choreography.
Musicality classes that encourage students to look at the relationship between music and the process of acting using text, song and dance
Opportunities to focus on solo and small group performance.
Each semester consists of an audition and rehearsal process, culminating in a musical.
The performances offer an opportunity for students to perform both solo and ensemble in front of an audience of parents, family and friends.
Term 2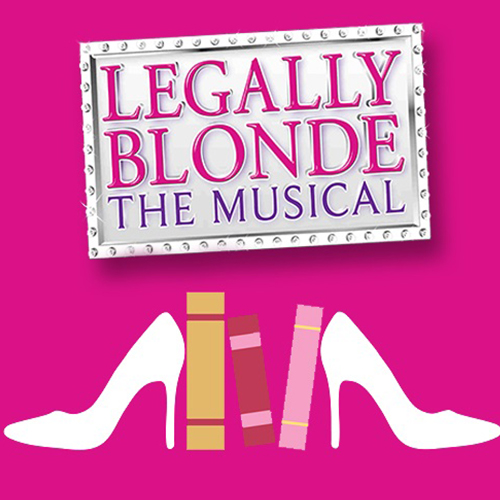 Harvard's beloved blonde takes the stage by glittery pink storm in this fun and upbeat adaptation of the hit film and award-winning Broadway musical.
Cost per term – Same fees at 2018/19 season – $500 + HST $65.00 = $565 
Please see parents guide for fees breakdown and payment options.
See below for venues and times.
Friday pm – Glebe 
St Matthews Anglican Church 
217 First Ave, Ottawa, ON
Spotlight             19.00 to 21.00              

 
Saturdays PM – Kanata
Glen Cairn United Church
140 Abbeyhill Drive, Ottawa, ON
Spotlight             17.00 to 19.00