Star Kids – Grades JK to 6
Weekly classes in the Performance Arts, taught by industry professionals who are all university educated or have professional examinations and qualifications in their specialist field.  Rotating sessions in drama, dance and singing will hone and focus not only your child's talents and abilities but help them discover new skills. Students will cover, stretching, co-ordination, balance, dance techniques, musicality, understanding sheet music, rhythm and tone. Pitch control, the basics of vocal technique for both singing and speech, diction, projection, character work and development, script work, improvisation, solo and group work and memory skills to name but a few.  Your child's happiness and comfort is our priority so students are divided into groups of similar ages, to enhance their experience of class and help with establishing friendships and connections. We want the time your student spends with us to be the highlight of their week.
"Impossible things are happening every day" 
Cinderella
Welcome back to SCTS, excited to be in person with you all again!
We are so grateful to our Scts family for their support & backing this past year.  Along with our incredible staff, you are the cornerstone of SCTS  
Term 1 – September 11th 2021 to Dec 11th 2021
Registration CLOSED
No classes – Oct 9, Nov 20
Term 2 – January 8th 2022 to March 12th 2022
Registration opens October 1st 2021
Term 3 – April 2nd 2021 to June 25th 2022
Registration opens
No classes – April 16 & May 21
Class Schedule – 
Orpheus Musical Theatre Society, 
17 Fairmont Ave. 
Ottawa, 
K1Y 1X4
Class capacity will be limited this year to ensure continuing safety for students and staff
Star Kids Juniors JK to Grade 1    
Saturdays – 9.15 to 11.00
Star Kids Seniors Grade 2 to Grade 6                              
Saturdays – 9.00 to 11.00, Grade 2 & 3
Saturdays – 11.15 to 1.30 Grades  4, 5, 6
Grade 7, please visit Spotlight for the New Junior High age group
After nearly 2 years without live on stage performances we are thrilled and excited to be back with you.
To relaunch, Term 1 will bring 2 showcases. "All Together Now" live on stage & "Seasons of love" a holiday video showcase to keep & share with family and friends. Subject to change under provincial guidelines.
All Together Now  –  Term 1- Show Date & Venue TBC, either Nov 12, 13 or 14th,  2021
MTI's All Together Now! A Global Event Celebrating Local Theatre. SCTS will be joining schools and theatres around the world to locally produce and perform an exclusive musical revue featuring songs from MTI's beloved shows, Beauty and the Beast, Junie B Jones the musical, Annie & Oliver, to name but a few!
We are so excited that you will be joining SCTS in making theatre history with the first-ever MTI global event to be performed around the world simultaneously. As we perform for our family and friends, we join with many others also celebrating local theatre by performing the show in their hometown.
Willy Wonka Kids – Term 2 – Show Date & Venue TBC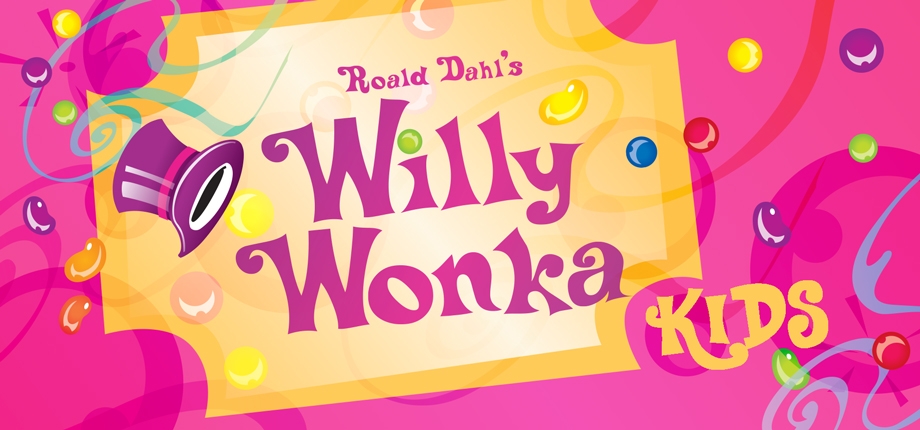 Come join the fun as we work towards a specially adapted theatre showcase of this classic work, in celebration of the iconic author's birthday, Happy Birthday Roald Dahl!
The delicious adventures experienced by Charlie Bucket on his visit to Willy Wonka's mysterious chocolate factory light up the stage in this captivating adaptation of Roald Dahl's fantastical tale. Featuring the enchanting songs from the 1971 film starring Gene Wilder, in addition to a host of fun new songs, Roald Dahl's Willy Wonka KIDS is a scrumdidilyumptious musical guaranteed to delight everyone's sweet tooth.
Term 3 show to be announced early 2022
Cost per term – Same cost as 2019/20/21 seasons
Star Kids Juniors JK to Grade 1    
Term 1 – $430 + HST 
Term 2 – $360 + HST 
Term 3 – $400 + HST
Star Kids Seniors Grade 2 to Grade 6                              
Term 1 – $500 + HST 
Term 2 – $415 + HST 
Term 3 – $460 + HST
Grade 7, please visit Spotlight for the New Junior High age group
Covid 19 Response – Class update –  We will be closely working under the advisement of Ontario Health for the 2021/22 season following regulations and implementing guidelines to ensure the continued health and safety of our students, staff and SCTS families. 
Health safety stations located in each classroom and main entrance

In accordance with provincial rules facial coverings required for arrival, departure, when not distanced & in all common areas.

Studio sanitation between classes

Class capacity will be limited this year to ensure continuing safety for students and staff

Marked floors in each studio to ensure safe physical distancing
Adapted schedule limiting & controlling student arrival, departure and crossover
To see a full version of our COVID-19 SAFETY PLAN developed with the guidance of DANCE SAFE ONTARIO -please visit the parents guide.
Star Kids Juniors Term 1
Star Kids Juniors- JK to Grade 1
Star Kids Seniors Term 1
Star Kids Seniors-  Grades 2 to 6